How to Prep for Your Interview
At Wayfair, we want to set everyone up for success—especially candidates! That's why we've decided to share some advice and insight on how to nail your interview.
Before You Visit
Take the time to learn about the company and the people you'll be meeting with. Having a prepared list of questions to ask during the interview will ensure you get the most out of your meeting time and will convey your interest in the position.
How to Dress
Business casual is the way to go (no need to wear a suit!) Keep it professional but feel free to let your personal style shine through.
During the Interview
Be ready for a test or case study in the event that your interviewer will want to see your skills in action, and prepare to talk about the different areas of your expertise. When answering questions, try to cite as many specific examples as possible to give your interviewer a better idea of who you are as a candidate.
What to Expect After Your Interview
Our recruiters will be in touch as soon as they receive feedback from your interview. In the meantime, send personalized thank-you notes to the people you met with. It'll help differentiate you from other candidates!
Meet the Executive Team
Enrique Colbert
General Counsel
Michael Fleisher
Chief Financial Officer
Liz Graham
Vice President of Sales and Service
Kate Gulliver
Vice President, Global Head of Talent
Martin Reiter
Vice President and Head of Europe
John S. Kim
Vice President, Global Head of Algorithms & Analytics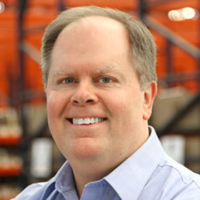 Greg Konicki
Vice President of Distribution
Margaret Lawrence
Vice President of Wayfair Professional
Ed Macri
Chief Product & Marketing Officer
John Mulliken
Chief Technology Officer
Steve Oblak
Chief Merchandising Officer
Thomas Netzer
Chief Operating Officer of Europe
David Raymond
Vice President of Merchandising Operations
Doran Robinson
Vice President of Operations Product Innovation
James Savarese
Chief Operating Officer
Jeremy Sharrard
Vice President of Product and Marketing Performance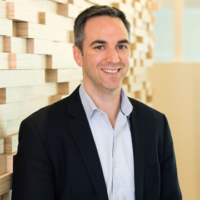 Bob Sherwin
Vice President of Marketing
Paul Toms
Vice President of Lifestyle Brands and Canada
Niraj Shah
Chief Executive Officer, Co-Chairman and Co-Founder
Steve Conine
Co-Chairman and Co-Founder
Contact Information
Email Us
Corporate Headquarters
Boston, Massachusetts
4 Copley Place, Floor 7, Boston, MA 02116
E.U. Headquarters
Berlin, Germany
Wayfair GmbH, Koepenicker Str. 180, 10997 Berlin, Deutschland